Event Details
Kick-Start your week on Monday mornings @ The Buzz in Yaletown.

This week, July 30th, Allan Knight will be giving a presentation:
Attracting Success from the Inside Out
How to Tap your Intuition and Communicate with Impact!
Allan Knight M.Ed. will cover the keys to unlocking the missing link to building Entrepreneurial Success.
He will cover the following points:
1. Mastering your Communication by Mastering Yourself
2.The 5 Keys to a highly Effective Communication
3. Strengthening your Inner Core (rational mind, emotional mind and intuitive mind)
4. 3 Keys to Releasing your Intuitive Power
5. How to be perfectly imperfect-the Key to being irresistible to others
---
At Kick-Start, we provide an opportunity for you to give a presentation about your business or an upcoming event you are promoting.
Would you like 15 minutes to share what you do with other members of HOBN? If so, give me a call and schedule your presentation.
Join Hosts Carlos Taylhardat, Lynn Williams and Craig Addy "and friends" to start your week off with a bang.
Contact Craig Addy to schedule your presentation.
604.662.3053
Craig@UnderThePiano.ca

Attendees (4)
more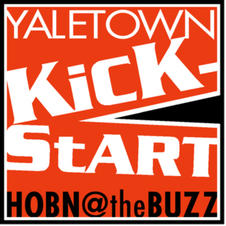 When
30 Jul 2012
7:15am - 8:45am

Location
901 Homer St, Vancouver, BC V6B, Canada